Remote Car Starters
Are you tired of climbing into a steaming hot vehicle and waiting for the temperature to regulate? Are you looking for a way to make your commute more efficient? It's time to investigate installing a remote car starter. There are a number of benefits to having a remote starter for your personal vehicle. In extreme temperatures, you can start your car from inside your building and let the air conditioner or heating system run. If you're parked in a distant or empty garage or lot, you can start the vehicle before you reach it, enabling a faster departure. In short, an automatic car starter can add ease and convenience to each and every day. In San Diego and the surrounding area, Ronnies Electronic Autoland is your trusted choice for remote starter installation and much more. Contact us today to get started!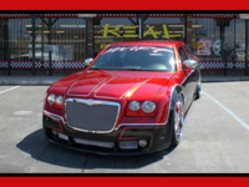 We'll walk you through all of the features that are available to you, including:
Smartphone operation
Key fob controls
Keyless entry
Vehicle security features
Variable ranges
And more!
In addition to providing accurate remote starter installation, our job is to ensure that you're familiar with all of the aftermarket upgrades available to you. There are so many exciting features that car, truck, and SUV owners can take advantage of, and we'll be happy to tell you about each and every one. Our goal is always to ensure you get the right components to make you happy when the job is through! We're also pleased to provide free cost estimates for everything from keyless entry to smartphone integration, as well as giving you an estimate for our labor. We're your best bet for auto starter installs in San Diego.
Experienced Remote Starter Pros
Ronnies Electronic Autoland opened its doors in 1987. In the 28 years since, we've seen firsthand the various aftermarket components our customers value most. If you're interested in adding a remote car starter, you can trust us to put our experience to work for you, recommending the best products for your needs and installing everything properly. We're fully insured for the work we do and we stand behind our labor with a lifetime warranty. We'll set your automatic car starter up for success from day one.
Our top priorities are quality workmanship and professional customer service. From your initial phone call until you drive away, new car starter ready to go, we'll strive to give you a great all-around experience. We haven't just earned a reputation among San Diego–area drivers for doing good work. We've also won awards and been featured in national magazines for our custom automotive upgrades. Learn more about the difference Ronnies Electronic Autoland can make for your vehicle by calling now!  
Remote Starter
Car Starter
Automatic Car Starters
Remote Start System
Remote Starters
Remote Start