Services Offered
Take your ride to the next level by driving over to Ronnies Electronic Autoland. We're San Diego's trusted car customizer, able to install everything from state-of-the-art car audio components to mobile video to new rims and tires—and beyond. We'll help you improve your vehicle's performance, enhance its appearance, and enjoy life on the road a whole lot more. What sets us apart from other car customization shops offering truck and car accessories in the local area? We're committed to quality workmanship and exceptional customer service. Plus, we want you to be 100% satisfied with your aftermarket components, and that means talking you through all of the options available to you before beginning work. Call or e-mail us today!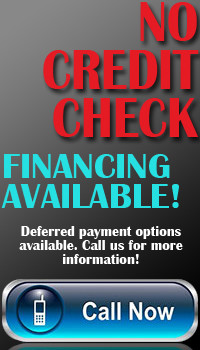 Ronnies Electronic Autoland is available to install car and truck accessories including:
Car audio systems
Mobile video players and screens
Navigation systems
Remote starters
Keyless entry
Car alarms
Custom wheels
Window tinting
Custom interiors and exteriors
HID and LED lights
And much more!
We also do repairs for many of the auto accessories we install. Meanwhile, if you're looking for boat speakers and other marine audio components, we've got you covered on that front, too. We even customize motorcycles, dune buggies, and go-karts. Ronnies Electronic Autoland is your one-stop customization shop for whatever vehicle needs a personal touch.
28 Years in Car Audio & More
Since opening our doors in 1987, we've helped so many San Diego–area vehicle owners enjoy enhanced car stereo, top-of-the-line mobile video, secure car alarms, and many other aftermarket features. We'll put our 28 years of on-the-job experience to work on your vehicle, giving you access to accurate craftsmanship that's designed to last. Our experience also helps us pinpoint exactly what you're looking for in your car or truck accessories and features, so you're able to spend your money wisely. Our goal is always to make your mobile electronics dreams into reality!
An Insured Car Customizer
Ronnies Electronic Autoland is pleased to be fully insured for all of the services we offer, from installation of rims and tires to remote car starter hookup. But that's not the only thing that protects you and your vehicle when you work with our team. We also offer a lifetime labor warranty. If your new boat or auto accessories malfunction after you drive away from our shop, give us a call. We'll determine what went wrong and make it right.
Award-Winning Workmanship
If our experience and other qualifications aren't enough to convince you that Ronnies Electronic Autoland is your best choice among local customizer shops, let our awards and honors do the talking. We've competed in numerous DUB shows and other car competitions, winning awards for our car audio systems and other aftermarket elements. Our cars and trucks have also been featured in numerous industry magazines.
So what are you waiting for? Get in touch with Ronnies Electronic Autoland now to tell us about your needs and to get a free estimate!