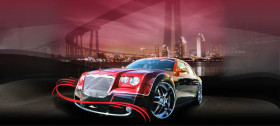 Looking to invest in a new car stereo? Interested in installing an in-car DVD player to keep your kids occupied on long road trips? Want a state-of-the-art navigation system to ensure you never feel lost while driving? Ronnies Electronic Autoland is your source for these and other aftermarket auto accessories. We can also upgrade your rims and tires, interior upholstery, headlights, and so many other features. In short, we're the team to trust when you want your vehicle to be truly one of a kind. We've been serving drivers in the San Diego area since 1987, and we're standing by to take your call! Get a free cost estimate for your car customization job by getting in touch with us today. 
Car Audio Systems
Custom Wheels
28 Years of Experience
Fully Insured
Free Estimates Available
We're based in National City, but we're available to help drivers throughout the greater San Diego region. Contact us if you're based in Chula Vista, Lemon Grove, La Mesa, El Cajon, Alpine, Oceanside, Santee, La Jolla, or anywhere else in the local area. Our 7,000-square-foot electronics and customization shop is ready and waiting for you to drive in and tell us what you're looking for. Our first step will always be to discuss your options when it comes to car accessories, truck accessories, and other components. We want you to be completely satisfied with the finished product, and that means starting off on the right foot. Then, we'll carry out efficient and accurate installation, giving you back a vehicle that's customized to your specifications—from car audio to custom wheels and beyond.
Ronnies Electronic Autoland is proud to be fully insured for all of the work we do. You're also in good hands with our pros because we stand behind our labor with a lifetime warranty. Whether you come to us for a remote car starter or a new car alarm, we'll aim for long-lasting results. Our 28 years of experience on the job have taught us firsthand how to satisfy our customers. Let us put everything we've learned on the job to work for you.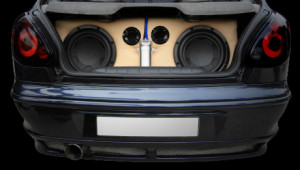 What else sets us apart from other mobile electronics and customization shops in the area? We've won numerous awards for our car audio work, as well as for other aftermarket upgrades. We've competed at DUB shows and have had our vehicles featured in national magazines. We'll handle your car accessories with the same care and consideration we'd give to any of our award-winning vehicles. We promise to treat you like a VIP.
We work with most major brands of car and truck accessories, and we're knowledgeable about what differentiates one product from another. Contact us now to discuss the rims and tires, car stereo, remote car starter, or navigation system you have in mind, and we'll talk you through the products we think would work best for you. We can't wait to get started!
Ronnies Electronic Autoland participates in the DUB Show and Lowrider Tours.